Egosiren
Shimada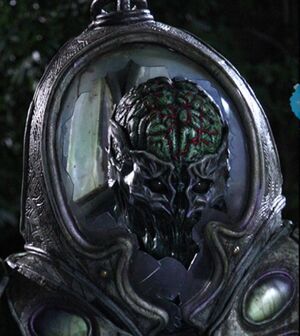 Egosiren
Equipment
Egosiren was a glass-based Horror that possessed the body of Shimada, the owner of a wind chime shop. Shimada is portrayed by Hiroki Matsukata.
One day, Shimada met a young Raiga and taught him how to make a wind chime, a memento which he has kept to the present day. However, after his son and apprentice Tetsuya died in a car crash, Shimada ended up becoming the host of Egosiren as he places pieces of his being into wind chimes that transform into ghostly women in kimono to devour buyers. When Raiga learns of this, he sees no other way to save Shimada other than slaying him.
TBA
TBA
Community content is available under
CC-BY-SA
unless otherwise noted.